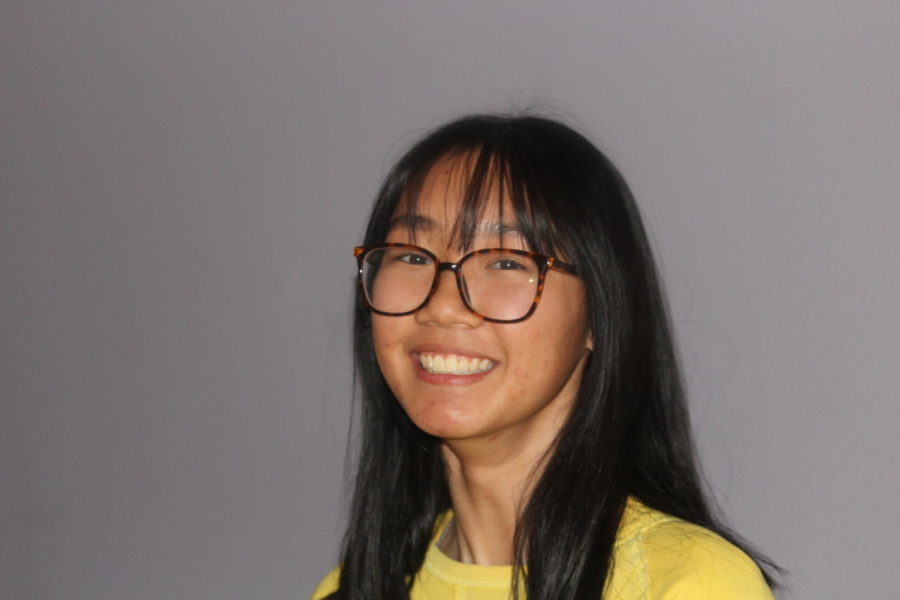 Junior,
Lizzy Nguyen is a first generation Asian American
of two Vietnam War refugees. She lived in San Diego, California and also resided in McKinney, Texas
for a majority of her life. Lizzy has five cats and loves them dearly. While spending time with her cats, she also spends her free time watching videos of her favorite Korean Pop music groups and doodling when stressed. She loves BTS, Monsta X, and EXO and enjoys listening to their music as well as 80's Classic Rock like Starship, Van Halen and Journey. Lizzy also loves her friends and knows that with them, she can be a better person each and everyday. Her favorite treat to have are Pandan Waffles and fruity Ice Cream Sorbets. She hopes to become a better writer for our Newspaper and be an overall great staff member on our team.
Lizzy Nguyen, Staff Reporter
Jun 01, 2018

BTS brakes records with "Fake Love"

(Story)

May 23, 2018
May 07, 2018
May 03, 2018

CBX releases new Korean comeback

(Story)

Mar 19, 2018

J-Hope solo album speaks to the heart

(Story)

Mar 05, 2018

Two Koreas unite for Winter Olympics

(Story)

Feb 21, 2018

Chinese New Year: year of the dog

(Story)

Feb 16, 2018

February is more than the month for love

(Story)

Jan 29, 2018

Koreas discuss military tensions

(Story)

Jan 23, 2018
Jan 23, 2018

Movie Review: "Star Wars: The Last Jedi"

(Story)

Dec 10, 2017

BTS makes American debut

(Story)

Dec 10, 2017

Cafeteria gets new trashcans

(Story)

Nov 10, 2017

"The Good Doctor" proves disability isn't disadvantage

(Story)

Oct 23, 2017

Vista Ridge college fair excites Juniors

(Story)

Oct 23, 2017

FCCLA surprises schools with success

(Story)

Oct 19, 2017

Music Reviews: Music lovers rave over new releases

(Story)