Vista Ridge college fair excites Juniors
The College Fair is an event where many colleges and universities come together and give information about their school to students who are looking at options on which to attend.
The fair would have the chance for students to meet with actual representatives from each school to learn about their admissions, financial aids, scholarships and other great opportunities. If a student wanted to hear more about a particular school, students would be able to register for newsletters that they would receive in the mail for more insight of the College or University.
"I found that it was  pretty interesting in the fact that they help you so much in introducing a huge new concept of college," Junior Branden Keiper said.
Keiper attended the Wednesday night event. He visited and grew an interest in schools that have well known arts programs, feeling like he would be able to accomplish what he wanted out of college.
"I'm extremely interested in Long Island University because they have a huge arts program and I feel like I could achieve what I want out of college there," Keiper said. "I also think underclassmen should visit the colleges you want to but don't limit yourself, there are a lot of good options."
This year's college fair was at Vista Ridge High School in the Performing Arts Center. It was open to anyone in middle school to high school leveled students.
"I think the fair was pretty well planned," Kieper said. "It was a bit stuffy. Maybe (we should) hold it at Glenn. It's cooler, not to mention our cafeteria is way bigger."
About the Writer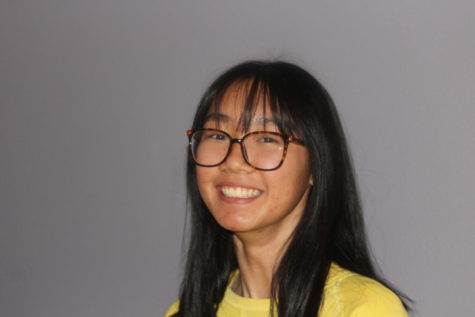 Lizzy Nguyen, Staff Reporter
Junior, Lizzy Nguyen is a first generation Asian American of two Vietnam War refugees. She lived in San Diego, California and also resided in McKinney,...