February is more than the month for love
The Student Council dedicated the first week of February to heart month, coating the school in red and making the awareness known to students all around campus.
Heart Month is the month of February, as said by the American Heart Association. It was established to remind us about the care we need to keep a healthy heart beating. This brings awareness to cardiovascular disease and how Americans can further prevent it from happening. Student Council's events included face painting, heart stickers, door decoration competitions, yarn bracelets, and so on, everything to show our physical support to the cause.
"The Student Council was coming up with some ideas— one of us looked up that it was American Heart Month and we dedicated a week to it," junior and President of the Student Council Raul Rodriguez said.
Red Week was designed to bring awareness to this cause. Student Council came together to bring up the idea. The last day of Red Week, a door decoration competition will be held to win the 2nd period class an ice cream party.
"I was surprised by the support," Rodriguez said. "Even ambassadors came in to decorate the union in red streamers."
Red Week promotes more participation in the school spirit and showing the up most support for the causes.
"Last time when we did the Pink Ribbon things, we saw it go well and everyone wore them, so we came up with something else involving student body," junior Erika Sandoval said.
The Student Council plans to dedicate more weeks to special causes to get the student body involved.
"When we did face painting, we thought no one would come to the booth, but to my suprise almost everyone came." said Sandoval.
About the Writer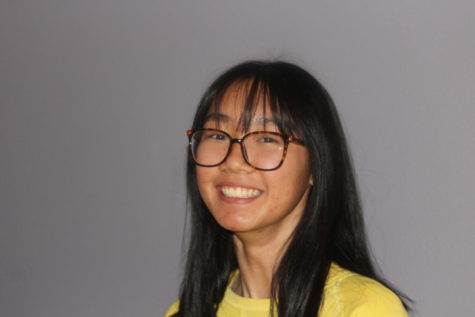 Lizzy Nguyen, Staff Reporter
Junior, Lizzy Nguyen is a first generation Asian American of two Vietnam War refugees. She lived in San Diego, California and also resided in McKinney,...