BTS brakes records with "Fake Love"
Hang on for a minute...we're trying to find some more stories you might like.
The Korean Pop group BTS is returning to the new year with a new album, "LOVE YOURSELF 轉 'Tear'" following last year's "LOVE YOURSELF 承 'Her'." To debut their new songs, they appeared on the Billboard award show once again performing title song, "Fake Love" on May 20, 2018.
BTS has this year full of astounding events planned, announcing a world tour starting Summer 2018, performing and nominated at the Billboard awards, releases of new games, and a spring comeback called "LOVE YOURSELF 轉 'Tear'" to start it all off.
The title song "Fake Love" was released May 18 and broke the 24 hour record previously set by Taylor Swift. The music video received a total 67 million views within the past week and the album reached #1 on iTunes, Billboard, and Melon (Korean Music application) within hours of their release.
This new album also included a new style of music, influenced by Latin musicians, BTS wrote "Airplane, Pt 2." that many fans enjoyed most of the whole album. For me personally I enjoy "The Truth Untold" that features Steve Aoki. This song is soothing and the composition was beautifully done. This album is well made but I'd prefer the previous album,"WINGS" over "LOVE YOURSELF 轉 'Tear'". This is still a very well written album and it's still one worth getting into.
About the Writer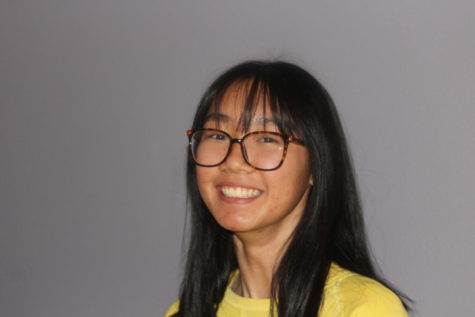 Lizzy Nguyen, Staff Reporter
Junior, Lizzy Nguyen is a first generation Asian American of two Vietnam War refugees. She lived in San Diego, California and also resided in McKinney, Texas for a majority of her life. Lizzy has five cats and loves them dearly. While spending time with her cats, she also spends her free time watching videos of her favorite Korean Pop music groups and doodling when stressed. She loves BTS, Monsta X, and EXO and enjoys listening to their music as well as 80's Classic Rock like Starship, Van Halen and Journey. Lizzy also loves her friends and knows that with them, she can be a better person each and everyday. Her favorite treat to have are Pandan Waffles and fruity Ice Cream Sorbets. She hopes to become a better writer for our Newspaper and be an overall great staff member on our team.