Koreas discuss military tensions
North and South Korea have agreed to come together to negotiate military tensions and the Nuclear plan, which is mainly aimed at America rather than Southern Korea. The two met Tuesday, Jan. 9.
The Winter Olympics in Pyeongchang will be having both of the Koreas under one flag and team, this was a set deal by Jan. 17. This is supposed to lower war threats and possibly bring them together more in the future.
"North Korea's weapons are only aimed at the United States, not our brethren, China or Russia," Ri Son Gwon, head of the the delegation in North Korea said.
This was the first of interactions between the countries since 2015. To relieve tensions, they wanted to include North Korea in the Winter Olympics in Pyeongchang, South Korea, as proposed by the South. This was only discussed and not yet a confirmed statement.
"It's a good start to thawing tensions between the two countries," junior Andrew Maglich said. "By no means do either of them like eachother, but cooperation and unity in the event like that is good for future peace talks and lowering the threat of war."
Aside from the Olympics, it was said by the South Korean military and its discussions that families separated between the parallel might be able to visit Seoul on the Lunar New Year to reunite. This has only been a small proposal and not yet agreed on.
"I feel like it's certainly a good step towards some sort of positive relationship between the two," junior Gracia Mancillas said. "The last meeting was in 2015, so I think this is a good move towards some sort of progress."
About the Writer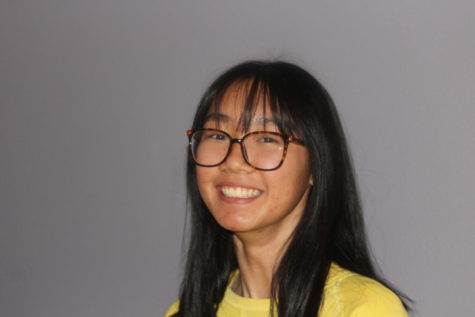 Lizzy Nguyen, Staff Reporter
Junior, Lizzy Nguyen is a first generation Asian American of two Vietnam War refugees. She lived in San Diego, California and also resided in McKinney,...