CBX releases new Korean comeback
Hang on for a minute...we're trying to find some more stories you might like.
Korean Pop Idol subunit CBX (CHEN BAEK XI) made their comeback with their second mini album named Blooming Days as a unit under EXO, a 9 member group. Releasing 7 new tracks that give off a vibrate vibe and calming visuals.
On April 10, the three member unit released a music video from their title song, Blooming Days reaching the view count of 1.3 Million in under 24 hours alongside the release of two physical albums in two beautiful versions, Blooming and Days versions.
CBX debuted in 2016, releasing Hey Mama as their debut title with a three version album, one for each member. They had no Korean comeback in 2017, but rather a Japanese Debut titled Magic. They returned with a Korean comeback in 2018 appealing to both Korean and Japanese audiences more they they already would.
The new Blooming Days gives a comforting feel and the composition is put together nicely with a good harmonization that stood out but wasn't out of place. The music video was put together seamlessly with a wonderful color scheme, the audio and video fit so well together and I enjoy their title song most of the seven because of it's the type of song that makes you want to sit back and jam to, it's just really nice to listen to overall and I highly recommend both the subunit and the main group, EXO to listen to, both make really good and unique music.
About the Writer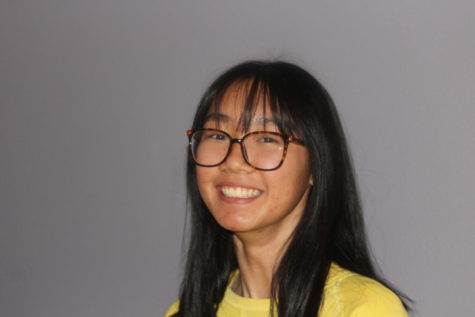 Lizzy Nguyen, Staff Reporter
Junior, Lizzy Nguyen is a first generation Asian American of two Vietnam War refugees. She lived in San Diego, California and also resided in McKinney, Texas for a majority of her life. Lizzy has five cats and loves them dearly. While spending time with her cats, she also spends her free time watching videos of her favorite Korean Pop music groups and doodling when stressed. She loves BTS, Monsta X, and EXO and enjoys listening to their music as well as 80's Classic Rock like Starship, Van Halen and Journey. Lizzy also loves her friends and knows that with them, she can be a better person each and everyday. Her favorite treat to have are Pandan Waffles and fruity Ice Cream Sorbets. She hopes to become a better writer for our Newspaper and be an overall great staff member on our team.