Rihanna's Fenty makeup review
Pop star and beauty guru Rihanna recently launched her cruelty-free beauty product line in September, putting many brand name lines to shame. Unlike products you find at your local Sephora, the shades offered actually atone for every skin color.
The product packaging and the substance itself is high quality, unique and potent. It takes about a dot to achieve full coverage of foundation and little under a speck to get enough concealer to hide your under-eye bags or hunkering pimples. All of the products are packaged in a small iridescent box that serves the same quality as the product itself.
The highlight, reaching top sales, is extremely well pigmented and shiny. Packed into a small creamy stick, it comes in several shades from dark rosy hue to a glistening bronze.
Rihanna shows appreciation to all cultures with her abundance of foundations and concealers with shades ranging from pale pink to dark ebony. Black people finally have access to a line that they can genuinely appreciate because there is no need to blend colors to achieve the dark milky look. She also has shades made specifically to fit an albino person's skin tone.
Rihanna did that yet again. She incorporates makeup wearers of all shades and skin textures and her line is unique and high quality. The products undeniably shut down her haters. Rihanna lover or not, it is nearly impossible not to love this line and everything it stands for.
About the Writer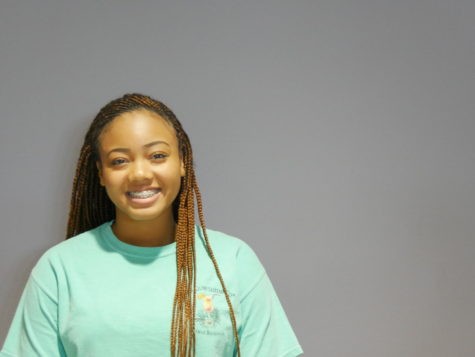 Briana Ramsey, Staff Reporter
Briana Ramsey is a passionate individual who is involved in many extracurricular activities. She is one of the founders for The Great Grizzlies and is...