Botello balances ROTC, friends, school
Junior Ceslie Botello woke up one morning, dressed in her crisp stiff-cotton shirt, sequenced with colored pins to embark on her journey to LHS for another ROTC session.
ROTC is for students who want to hone in on their leadership skills and appreciate the practice of having discipline. Students who are really interested in this must sub campus.
"It is really about creating better citizens in our community and building skills that will benefit us in our future," Botello said. "It involves being active and responsible to better yourself."
Like Botello, several students from high school all over the district are required to sub-campus because they participate in classes or programs not offered at their primary campus such as ROTC.
"A lot of students from Glenn are part of the ROTC and sub-campus at LHS to participate," Botello said. "Sub-campusing has given me the opportunity to have more friends now than before. It expands your social life to more than one high school; I now have friends from Vista Ridge and Rouse."
Sub-campusing does come with some inconveniences. Botello has had to relearn how to balance her social and school work life between her Leander and our school.
"My experience has been bitter-sweet," Botello said. "My life has been pretty chaotic since sub-campusing; I don't balance my life between two schools very well, but I am learning."
Although sub-campusing presents a few challenges, it ultimately has provided and opened doors for so many unique and positive experiences for many students all around LISD.
"There was a lot I had to stop doing for ROTC but I don't regret participating in it," Botello said. "It is a great opportunity to help yourself grow, expand and take on responsibility and challenges; there's going to be things you hate and love."
About the Writer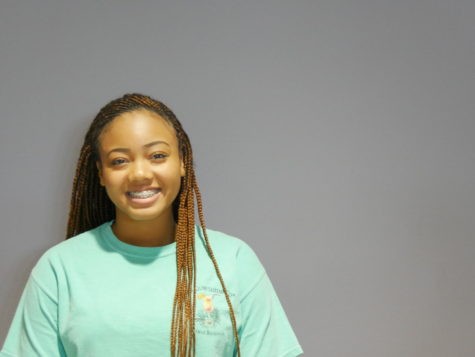 Briana Ramsey, Staff Reporter
Briana Ramsey is a passionate individual who is involved in many extracurricular activities. She is one of the founders for The Great Grizzlies and is...