First Annual Theatre Lip Sync Battle
Hang on for a minute...we're trying to find some more stories you might like.
Jazz hands and intricate dances enraptured the crowd Tuesday night in the auditorium as The Glenn High School Theatre started off their first annual Lip Sync Battle.
This battle was used to fund the theatre department/boosters. Every year now, the theatre department will host this battle to show the students the fun ways of theatre.
"I think that would be a great idea and a great way to start off every year by giving everyone a chance to shine. It gives you more experience," freshman Jordan Busby said.
The winners of the Lip Sync Battle is "Love is an Open Door" performed by Clay Upton and Olivia Langdon, followed by acts using "The Schuyler Sisters" and "Dancing Queens" as second and third.
"You get to understand what Theatre is really about and if it's for you," Busby said. "It gives you a chance to work out all the nerves you have."
About the Writer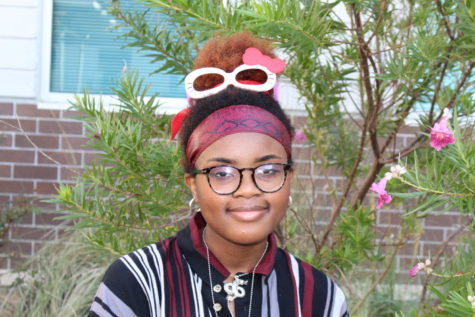 Claribelle Yao, Social Media Manager
Claribelle Yao is a Junior who's been involved in Journalism since her freshman year. Music production and the pursual of the visual arts have always...