Bleacher creatures growl together
On game days, the athletic stands are alive with the bodies and roars of Bleacher Creatures, the students of Glenn High School.
Without a section to cheer for every touchdown, for every score, the game is not the same. Energetic upperclassmen yelled original chants or reused the cheerleader's familiar chants to hype up the crowd and players add to the athletic event. The support of Glenn's Student Section pushes the student athletes to win for Glenn High School.
"It's about cheering the team on, even when they're losing," freshman Emma Vanbibber said. "It's about changing the atmosphere when they're sad. Being a Bleacher Creature means standing the whole time and cheering on the entire group."
This new school year has put down a new motto: Grizzlies United. During an athletic game, students are all grizzlies, or Bleacher Creatures.
"As long as you get your homework and stuff done, then there shouldn't be a reason that you shouldn't come and support your fellow grizzly athletes," freshman and volleyball player Ashley Allison said.
No matter what grade, electives or interests, everyone comes together for the athletic teams of Glenn High School.
"We put in so much work and dedication to our sport, and it makes us feel good whenever we see our friends and family in the crowd," Allison said. "It makes the team feel that all the hard work we've done will be recognized; that we pour our sweat and tears for the school and students."
About the Writer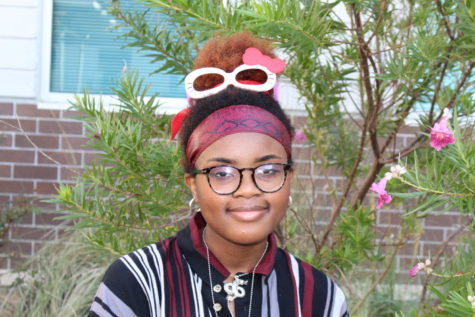 Claribelle Yao, Social Media Manager
Claribelle Yao is a Junior who's been involved in Journalism since her freshman year. Music production and the pursual of the visual arts have always...