God, fellowship, donuts
Tori Hutchinson walked into the athletic hall to find a group of people gathered together, fellowshipping and talking about God. She knew immediately this is an atmosphere in which she wanted to be in.
FCA stands for Fellowship of Christian Athletes. The group meets every other friday at 8 am in the lecture hall in the athletic building. Although the name can be deemed as misleading, the members explain to us that the group is accepting of non-athletes as well as athletes.
"Everyone is always talking about the word of God freely here and rejoicing in His name," Hutchinson said. "I think that is what FCA is all about. I am happy that I can praise God in a public setting besides church."
The group's main goal is to reach out to their community and impact lives of students everywhere. With the way the organization is set up, the members of this group can feel free to practice their religion at school without feeling uncomfortable.
"We strive to make everyone feel welcome and provide an accepting place for anyone who is curious about the word of God," junior Emily Marchell said.
FCA is a great place to come and check out if you're looking to fellowship with your peers, learn more about the Word of God, or practice your religion with people you are familiar with and share the same faith as you.
"Come in and join us for some fun, donuts and fellowship whenever you feel like it," Marchell said.
About the Writer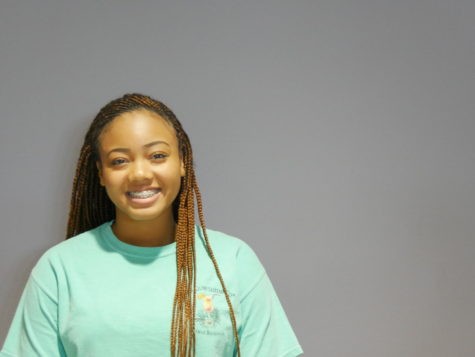 Briana Ramsey, Staff Reporter
Briana Ramsey is a passionate individual who is involved in many extracurricular activities. She is one of the founders for The Great Grizzlies and is...