JV boys basketball working their way to the top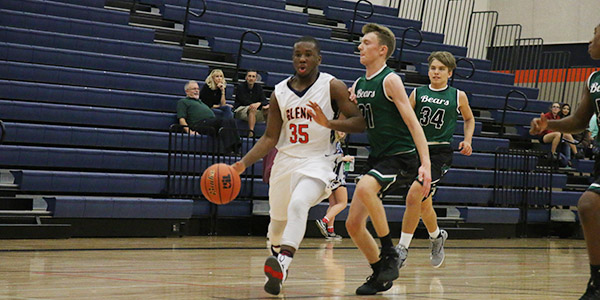 Boys Junior Varsity basketball season, according to some of the students has gone quite well despite the losses they've experienced over the course of the school year; Glenn's national rank has moved -539 and their state rank has moved +13.
"We've had quite a rough start to the season considering that Glenn is a new school and we haven't ever played with each other before but as we continued on we have definitely improved for the better." sophomore Noah Holmes said. "I'm hoping next year we'll be even better."
Even though they've suffered through some heavy losses they still push themselves to the limit to become even better players.
"We lost about fifteen games and won about three, but I think we can improve, especially the sophomores. But even with that we did go up in our state rank," freshman Joseph Bennett said.
In a basketball team, there are many techniques for ball-handling that they must go through in order to improve.
"The season has gone well, the team has improved tremendously since the beginning of the year," Coach Logsdon said. "All of the players need to improve on their general speed and strength and they have been working hard in the weight room to improve that."