Students make Guardians dance team
Hang on for a minute...we're trying to find some more stories you might like.
Guardians Dance Team auditions were open to freshmen and sophomores from Nov. 28 to Dec. 1 after school in the dance gym.
The auditions were for the 2017-2018 school year. A total of 30 people auditioned and 20 of those people made the team. Three outside judges chose who made the team.
"Because of the judges various backgrounds, I knew they would have an appreciation for the wide variety of candidates." Guardians director Katie Reeves said.
The outside judges were dance directors from various middle and high schools. Different skills that were required of dancers on the Guardians team, such as left and right splits, kick lines, across the floor leaps and pirouettes and a jazz combo were demonstrated in front of the judges.
"It was the most stressful thing I've ever experienced in my entire life." freshman Madison Merritt said.
With seven new people making the team, they hope to do a lot more next year, such as getting a new official uniform and performing for a varsity football team.
"I'm really excited to be part of the dance team and perform for the school," freshman Hannah Davis said.
About the Writer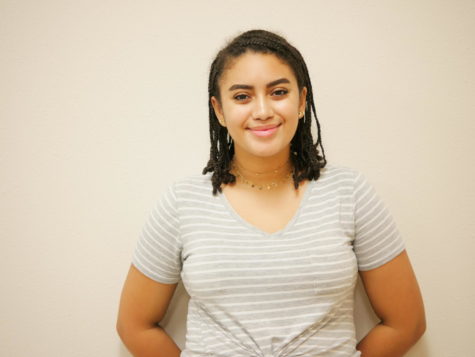 Heavenlee Walker, Editor
Seventeen year old Heavenlee Walker is a journalist at Glenn High School. Growing up around multiple loving family members and close friends, relationships...