Girls, Boys start off basketball season
Glenn High School's Girls and Boys basketball teams started their first season with a few bumps and hurdles.
"We are really bad a working together and we need to work as a team and be positive," sophomore Gabi McDonald said. "We need to pull together."
Gabi McDonald has played basketball since she was a toddler and hopes to play all four years of high school.
"Basketball helps with letting out my emotions and I like expressing myself through basketball," she said.
Coach Byron Harkless came to Glenn High School to start his own program and be a head coach. He has played basketball since he was a child.
"I wanted to be the head coach because my coach helped me succeed with my basketball skills and I never understood why it made him so happy, but now I know these kids are amazing and I wouldn't want it any other way," he said.
Jessie Logsdon coaches girls basketball and is focusing on helping her girls with their mindset in the game.
"I really love them and they do rock," she said. "A lot of them get very frustrated and I'm not saying they can't but it's just about having fun. My girls always make me laugh."
Leave a Comment
About the Contributor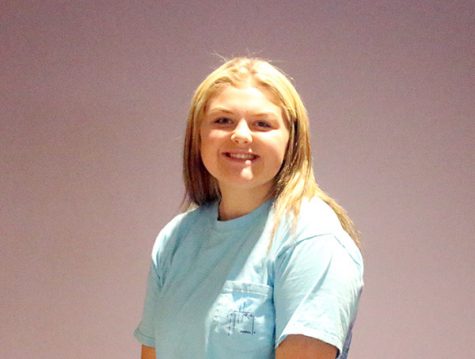 Hannah Nesby, Staff Reporter
Hannah Nesby is a freshman, whose family moved from Washington to Texas right before school started. She joined Newspaper to improve her writing and make...