Freshman Mea Mohler redefines wrestling
Wrestler, freshman Mea Mohler is one of the six girls on the wrestling team. She has wrestled all her life, but this is her first time being on a school wrestling team.
Mohler started wrestling with her dad.
"I wanted to be the first girl to do wrestling," Mohler said.
She likes wrestling because it's fun, and she likes being a part of a team.
"I have a fun time, and have a group of people to talk to," Mohler said. "Now I have a bunch of friends."
Wrestling is a sport where people work as a team and having fun.
"Six girls on the wrestling team is more than normal," wrestling coach Brandon Krauskopf said.
Some people will make assumptions about her because she's on the wrestling team.
"Since I'm in wrestling they'll think that I will beat them up," Mohler said.
She hopes wrestling will help her stand up for herself.
"I can use my skills I learned in wrestling to defend myself," Mohler said.
Freshman Emmi Wilson is another girl on the team. She joined so she could meet more people. She said that Mohler is hard to beat.
"She's strong and she's really good," Wilson said.
Wilson hopes that more girls join the team in the future.
"It's fun to do, and it keeps you involved." Wilson said.
About the Writer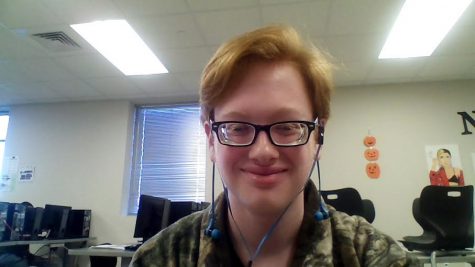 Austin Felty, Staff Reporter
Austin Felty is a hard-working student who tries to be successful in all of his classes. He likes to listen to music when he is in school. His favorite...