Book Reviews: Students take on library suggestions
The Leaving by Tara Altebrando
Six kids are taken on their first day of kindergarten and only five come back. No one remembers anything about being taken or where they were for the 11 years they were missing. The point of view switches between the three main characters Lucas, Scarlett and Avery.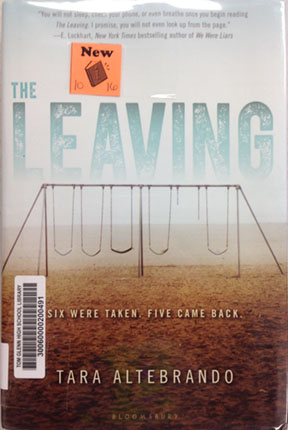 Lucas, Scarlett, Sarah, Adam, Kristin and Max were the six children abducted and Avery is Max's little sister. Five were dropped off in a park with no memories, only a map in their pocket telling them how to get home to their parents. Max was the only one who didn't come back and no one remembers what happens to him. Soon they discover that they left clues for themselves and slowly start to figure out what they mean.
The book is slow until the last chapters when the cops finally start to put clues together and find the house, identifying the person who took the kids. All the evidence that led up to their discovery was all circumstantial. Nothing seemed set in stone and the evidence could be easily disproved. Also, the man who kidnapped the kids was never found, he was just identified, but never caught. This was not my favorite book and I wouldn't recommend it.
By Hannah Stedman
Magonia by Maria Dahvana Headley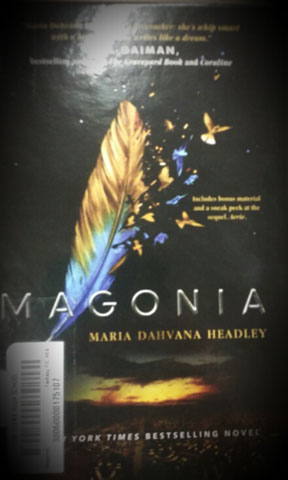 This book is a New York Times Bestseller. I'd say it's a very interesting read, but a bit confusing at times. Aza Ray has had trouble breathing since she was young. Right when Jason – her only friend – and Aza's feelings for each other developed, Aza is transported to Magonia, where she isn't sick at all. As Aza tries to navigate her way through the new and ever so confusing Magonia, Jason struggles to keep his sanity. I'd recommend this to anyone who can keep up with dual perspective, and who loves a complex, intriguing story with many surprises and close calls. The complex characterization of Aza and Jason makes you fall in love with them both, and feel for them with every twist and turn.
By Heavenlee Walker
Shiver by Maggie Stiefvater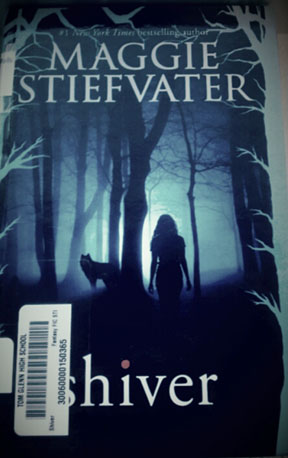 The Wolves of Mercy Falls is a trilogy series, written by Maggie Stiefvater obtaining three books: Shiver, Linger and Forever. Our school has been showcasing these books, primarily Shiver toward our students. I checked this book out, and read it.
The overall story and story line of the book is captivating. It portrays a perfect scene of fear and exhilaration. This book held many mystical aspects that made the book that more interesting to read. The story revolves around Grace as she recalls of being attacked by wolves and one wolf saving her life. From that moment on, Grace watches "her wolf" as he watches her back. The book was dark and deep and opened my mind as I read on.  The format of the book also intrigued me, the chapters were short, as in 1 or 2 pages in length. This aspect made the book even more suspenseful.
Overall, I recommend this story to anyone who is thrilled by suspenseful and dark literature. It was truly a captivating experience and I cannot wait to read the rest of the trilogy.
By Drake Kidd
Leave a Comment