This Custodian Life: A Look at a Pillar of the Glenn Family
At 11:30 a.m., when the bells ring for the first lunch, kids pour out into the lunchroom, ready to take a rest from their work and eat with friends. As they form a frenzied "line" to get their food, Juana Maria Campas watches on with her partners. She thinks about the students' stories, what they may be going through. Of course, she knows she cannot intervene, as she and her workmates carry the burden of keeping the school pristine, but she smiles at the fact that despite being miles away from her homeland in Mexico, she is where she belongs- at Glenn.
Campas' journey began a few years back, when she got her U.S. residency and started her job search in Texas. Being a native Spanish speaker, the transition was difficult at times, but there was always one specific area of work that called to her. 
"Personally, I've always loved being around children, and I spent years working in the preschool system," Campas said. "So it's a beautiful thing now, being able to work with young adults, as you really learn from them." 
Naturally, looking into her local school district was the first course of action for Campas. When she saw the opportunity to be a part of LISD's custodial unit, she grasped it and got to work. 
Since then, she has loved every second of Glenn's custodial work. In fact, she is two years strong on the job.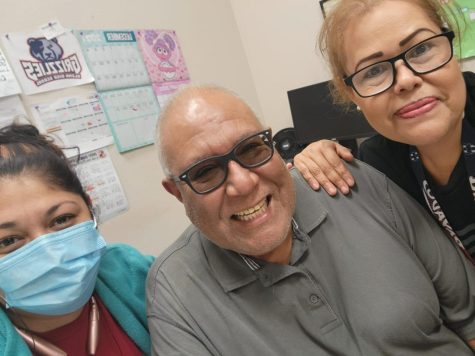 "A lot of what we do in custodial work is searching for opportunities to better the areas where we clean and prevent, let's say, accidents and potential issues," Campas said. "We do have our obstacles of, for example, sometimes not being given enough time, or students being less than helpful with cleanup, but we never do any less than our best."
As one can imagine, the school is not always the perfect ecosystem for the custodians to work in. Outside of time limits and sometimes ignorance from a small group of students, there are other issues. For one, there are currently only 7 custodians working at Glenn.
"There is a lack of personnel in several areas, especially in custodial services," Campas said. "It would help a lot to have a larger team, as everything is achieved to a better level with teamwork. Still, as always, we keep the school pristine in its best moments, and the students who have mutual respect are able to help as well."
Campas sees many of the work's setbacks in this light; as hard as certain parts of the job may be, that doesn't stop her from conquering those issues and making the most out of them.
"I speak very little English, but there are those in the office that are bilingual, and help communicate with me whatever I need to know," she said. "There are also those teachers who, despite the barrier, try their best at communicating what they need and all that."
Most importantly, Campas always has her team there with her, sharing laughs and helping each other do their work. One of her partners, Liliana Presas, has actually worked in the LISD custodian system for 15 years.
"Sure, sometimes, there are students with bad behavior, and time limits to the work, but the work motivates me," Presas said. "And really, it fills me with joy to watch those kids grow and change as they do."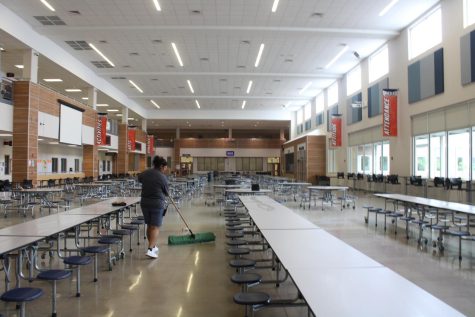 To Campas, as much as the work as a whole is great, it is the small moments to her that come to mind. 
"My favorite place is the lunch area," Campas said. "We usually wait for the lunches to be over to get to cleaning, and in that pocket of time, we get to really see the students and what their lives are like. Some have smiles on their faces, others frown, and at least I really want to help, but you know, everyone is in their own little world."
Outside of the actual students, Campas finds an extra level of satisfaction from being recognized for her work.
"We're not asking for much," she explains, "but it's such a beautiful feeling when someone will come up to us to say 'thank you' or 'congratulations for cleaning that as well as you have'."
This recognition of the endless hours of work that custodians put in is important, from one part of the Glenn community to another. And at the end of the day, there are things Glenn as a community can do to better the custodian experience.
"Sometimes, I wish there was more student-to-custodian respect, that they appreciated our work, because it really is a large responsibility we take on," she said. "If they could follow the rules of the school, to throw the trash in the indicated areas, that would go far, given all of our time constraints."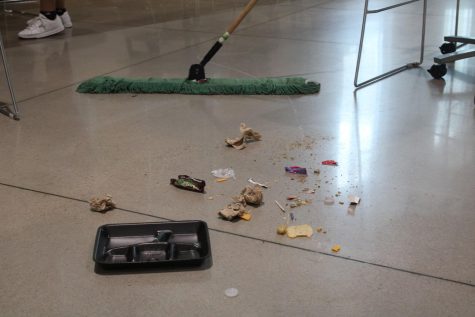 Either way, Campas has made it clear that before anything else, she feels gratitude. 
"All of us are so grateful to be working here, and everything we do is with love and respect for each other," Campas said. "Not all of us may be from here, but we've been given the chance to work hard and show how much greatness we can achieve."
As Campas sits with Presas, waiting for lunch to end to get to work, they think about what being at Glenn means to them.
"We laugh about it all the time," she says. "But at the end of the day, we are here for most of the day. And when you are here as long as we have been, you consider each other a family."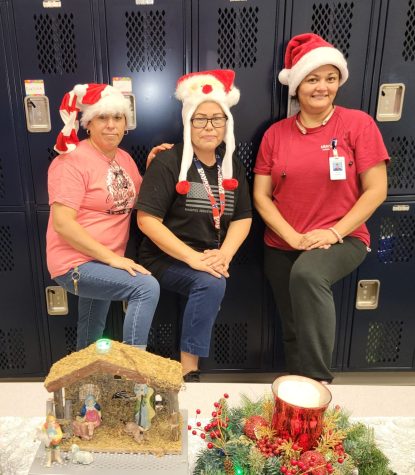 (Note: both interviews translated from Spanish from clarity and brevity into Spanish. All photos by Otto-Alejandro.)