Kylen Welch-porter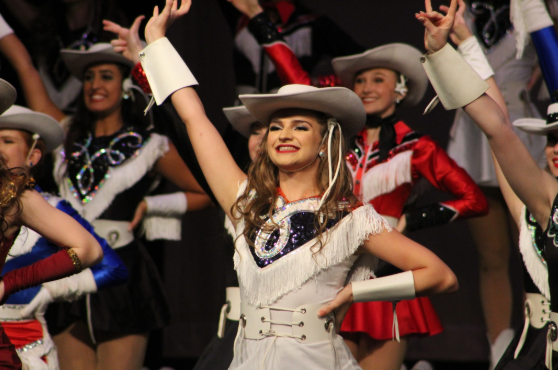 Senior Kylen Welch-porter has been dancing for 16 years. She auditioned for the Guardians dance team in her 8th grade year and has been a member since. 
"[Being a Guardian] has basically given me everything," Welch-porter said. "I would sum up my whole high school experience as Guardians. This is my safe space. I always say this is where I come when I need to get away from things. I've met so many great people through Guardians that I am so thankful for."
Last year, she went through a rigorous audition process that included a solo piece, a choreographed piece and a judge interview to be named captain. This leadership position has many responsibilities, including leading practice, leading the team during football games and helping teammates learn dances.
"I hope that I have made [the dance team] a positive, welcoming place where people feel like it's their home." Welch-porter said. "That's what it is to me and Reeves made it that way for me. I hope that I helped make that into a culture where anyone is welcome."