Post Malone pushes the boundaries if hip-hop
Hang on for a minute...we're trying to find some more stories you might like.
With his second record, "Beerbongs & Bentleys," Post Malone hopes to "push the genre" of hip-hop.
Despite only releasing his debut single "White Iverson" three summers ago, he's enjoyed a rapid ascent in the music industry ever since. Debut LP "Stoney" has been on the Billboard 200 albums chart for 71 weeks and was still in the top 10 as recently as a week ago. At this year's Coachella festival, he played just before Beyoncé.
Beerbongs is a celebration of being young, famous and fantastically wealthy, with an undercurrent of heartbreak, contradicting Post's prosperity. The song, "Rich & Sad," could very accurately title the whole album.
Although Beerbongs definitely has a few unremarkable songs, the album has very strong content as well that have proven to be loved by millions of fans. A few favorites are "Rich and Sad," the cleverly titled "Zack and Codeine" and two previously released singles entitled "rockstar" and "Psycho." Overall, the album is a very strong representation of Post and his style, while displaying his bittersweet struggles in a lighthearted and upbeat way.
About the Writer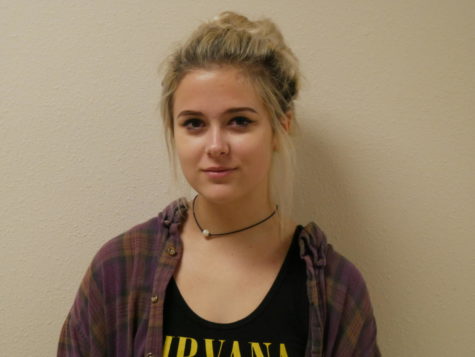 Mckenzie Hoskins, Editor-in-chief
Mckenzie Hoskins is a sophomore at GHS that has been writing creatively ever since she learned how to read. She was born in Austin and has lived in Texas all her life with her parents and one older sibling. She listens to all genres of music from every decade and loves animals. She and her family travel all around the world, and have been to places such as Cozumel, Yellowstone National Park, The Bahamas, and Honduras. Apart from writing, she enjoys painting, drawing, and taking pictures wherever she goes.