AVID makes applying for college easier
Junior year is coming to a close and the college-orientated group, AVID is preparing its students for what's to come in the upcoming year.
The college application process is scary but the AVID students are being provided with a good foundation.
"We have already started working on the college essays and perfecting them," junior Anysiah Boike-Davis said. "The entire class has recently started working on them, but I feel like the AVID kids are definitely at an advantage because we have had the opportunity to focus and really understand these prompts all year."
AVID has gotten the opportunity to visit a couple college locations and go on exclusive tours.
"We got to visit Texas State this year," junior Destinee Tanguma said. "This was really beneficial for us because we got to explore a college that is close to home and a very possible and realistic option for a lot of us."
The juniors applaud the AVID program in their dealings with college preparation and readiness.
"I really feel like I would be a lot less prepared if it weren't for AVID," Tanguma said. "Because of AVID, I am less intimidated by the college application process, and I will forever be grateful for these opportunities it has created for me."
Leave a Comment
About the Writer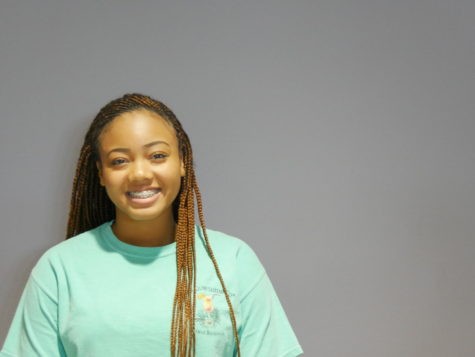 Briana Ramsey, Staff Reporter
Briana Ramsey is a passionate individual who is involved in many extracurricular activities. She is one of the founders for The Great Grizzlies and is...