After Mother's Day gifts
Hang on for a minute...we're trying to find some more stories you might like.
Even though Mother's Day is over, that doesn't mean you need to stop being nice to your mom. Here are some simple after Mother's Day things that you can do for your mom that she will appreciate:
Writing her a letter
A handwritten letter goes a long way for moms. It shows her that you took the time out of your day to write how much you love her.
Giving her flowers
Flowers are an easy way to brighten your mom's day. They are cheap, you can find them at any grocery store, and they are around all year. They brighten up a room and your mom will think of you every time she sees them.
Giving her candy
You can also find candy ant any grocery store or gas station. It is also cheap and it shows your mom that you pay attention to her by getting her favorite candy.
Doing chores
Chores are an easy and free thing that shows your mom that you love her. Doing one chore like sweeping the living room or doing the dishes takes away stress and will be a nice surprise for her when she gets home from work.
Giving her a hug
Hugging her when she leaves or come home and letting her know that you missed her is a nice thing to do, and a hug might be good for you too.
Giving her compliments
Telling your mom that she looks nice or that you like her outfit is free and takes three seconds. She will feel more confident throughout the day and it will show that you pay attention to her daily life.
About the Writer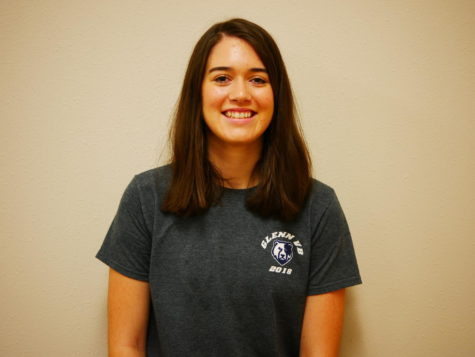 Hannah Stedman, Editor-in-chief
Senior, Hannah Stedman found her love for newspaper Sophomore year. She has had multiple achievements like going to Regionals and lettering in UIL academics. She is also on the Varsity volleyball and tennis team. Hannah is also active in school clubs such as NHS and the prom committee. She also anchors on GNN and wants to become a journalist. Hannah likes to listen to Christian music and Indie Rock.