Trailors don't do "Isle of Dogs" justice
Hang on for a minute...we're trying to find some more stories you might like.
Claymation is an artform known by many and appreciated by little. "Isle of Dogs" is a twist of Japanese culture and a futuristic dystopia. The movie's focused on dogs ridden with sickness and exile them to a musty and trashed island, a little boy named Atashi lands on the island and attempts to find his beloved dog with the help of a pack of dirty, abandoned dogs.
From the beginning, Isle of Dogs enraptured you with it's powerful introduction of traditional Japanese music. I couldn't take my eyes away from the masterful and detailed clay people. Also, they incorporated drawn animation into the movie which made it more interesting to look at it. I think the contrast between clay and actual animation was well balanced and added to the story.
The trailers didn't do the actual movie justice. Instead of a boring, basic storyline, the plot is full of adventure and a huge plot twist at the end. Also, you could definitely sense the character development between all the characters, and the end of the movie there's a sense of balance that spreads amongst the whole audience. If you're an avid lover of claymation, I'd definitely suggest watching this movie.
9.5/10
About the Writer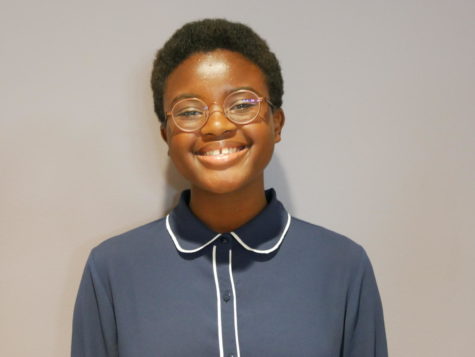 Claribelle Yao, Staff Reporter
Freshmen, Claribelle is fluent in both english and french, she is also planning on studying other languages. She likes to collect things like her Captain America and snow globe collections. She also loves, LOVES, Scooby Doo. Claribelle likes to experiment with different hobbies to expand her interest. Over time she has grown the interest of learning many instruments, joining the 6th grade band and continuing it to this day. Lastly, Claribelle likes to play sports, especially basketball, it being her favorite.