GOT7 comes back strong
GOT7 just made their comeback with the new song "Look," the title song off of their mini album "Eyes On You." The song focuses on the vocal line and has few of their usual hype rap verses. Even so the chorus is still catchy and full of energy. The dance choreography wasn't too intense and the overall video gave off a '90s vibe, especially with JB rocking a mullet.
The song is really sweet. With the main message being "Just look at me," it gives off the vibe of a love song. One thing I found that really stood out with the choreography was a move they did together which looked like a spiral. From the execution to the idea it was a really visually pleasing move to watch. The movements were really smooth and fit well with the lyrics, keeping the sweet love song vibe.
The sudden beat drops kept the energy going and brought it back when it slowed down for the soft melodic parts. The slower areas of the song contained mellifluous high notes leading right back into the chorus. Along with their lines leading back, the choreography glided back between chorus and verse really smooth with nice transitions in between. Overall the song stuck to GOT7's usual music style and positive outlook similar to their hit song "Just Right." I would rate this song 9/10.
Leave a Comment
About the Writer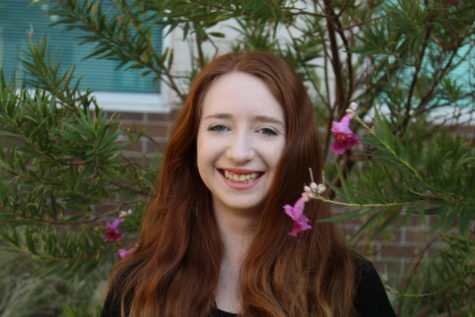 Layla Smith, Staff Reporter
Layla Smith, senior age 18. Layla has taken Tae kwon do, Han mu do, and Jiu jitsu in her early life. She has earned up to the rank of black belt first...