AP exams approaching
Students enrolled in AP history courses will take their AP exams in the lecture hall. The AP Human Geography exam is on May 18, the AP World History exam is on May 17 and the AP United States History exam is on May 11.
AP exams are timed tests provided by the college board with a grading scale of one through five. Each exam costs $94 to take, but students may apply for financial aid or scholarships. If you pass the exam with a three or higher, you will get college credit. With the exams approaching, students have begun to prepare even more outside of school.
"I have been recording my teachers lectures," freshman Ellie Slaton said. "When I get home, I'll take notes, then go over those notes. Pretty soon, I'm going to start going over my materials at least an hour a day."
Students also prepare everyday in class with warm ups that are similar to the questions on the exam, quizzes with released AP exam questions and learning the rubrics for written response questions.
"Everyday we do a warm up and answer a multiple choice question," junior Grace Simmons said. "We've been writing short answer questions and document based questions that are like the ones on the US History test."
Students also have the opportunity to take mock AP exams on Saturday, April 14. The mock exam is the same format as the real AP test, and is also timed like the real test.
"I'm not taking the mock exam, but I did last year," sophomore Ian Campbell said. "It really helped me understand how much time I had to do each part of the test. It also made me realize how much I needed to study, because I did really bad."
Preparing for an AP exam takes a lot of time and effort, but ultimately, it saves time and money when students attend college.
"AP classes are a lot of work," Campbell said. "I have homework pretty much every night. And the exam is stressful to think about. But the hard work will be worth it in the end, when I don't have to pay for much later on."
About the Writer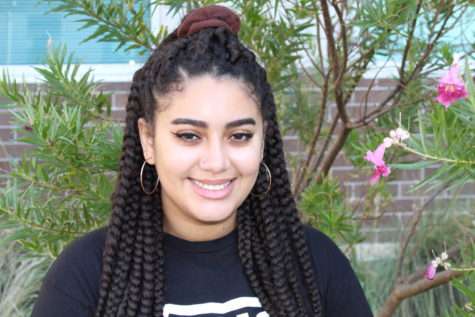 Heavenlee Walker, Editor-in-Chief
Heavenlee Walker is a senior and journalist at Glenn High School. Growing up around multiple loving family members and close friends, relationships are...