Students anxious for SAT, ACT scores
Juniors had their first set of in school college readiness testing on Feb. 24 and March 7. Juniors checked in at approximately seven in the morning and proceeded to the lecture hall or the gym to begin testing.
This distribution of the standardized tests was first exposure for some students.
"Going in to it, I didn't really know what to expect," junior Giselle Esquivel said. "This was my first time taking the ACT and SAT so I kind of went in head first."
The SAT and ACT are very different and test completely different areas of college readiness and preparation.
"I was expecting the ACT and SAT to be somewhat similar," Esquivel said. "Come to find out, they are actually very different. The ACT is very science and math heavy, whereas the SAT is very reading and comprehension heavy.
Students had been preparing for the SAT for years with the PSAT being distributed for years prior to taking the real deal but the ACT was completely new.
"No one was really at an advantage or disadvantage here because none of knew what were getting ourselves into with the ACT," junior Riley Naugle said. "I wish we were given some type of 'PACT' but oh well, we can always take it again."
Juniors who opted to send their scores will use them for college entry and are excited to recieve their scores back to immediately start working towards a higher score.
"I am super anxious to know what I got," Naugle said. " If it is a high score, I will settle. If it isn't I will consider this go-around practice and keep on working to better it with each new day."
About the Writer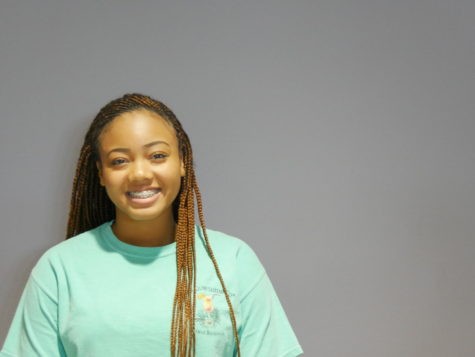 Briana Ramsey, Staff Reporter
Briana Ramsey is a passionate individual who is involved in many extracurricular activities. She is one of the founders for The Great Grizzlies and is...