H Mart, new Austin cultural experience
H mart is an Asian Supermarket chain that supplies many with products all throughout Asia, and gives us in America access to those products. With the recent opening of a new H mart in Austin, many have flocked in like birds to see what's in store. I have been about five times now, and I can say one thing is for sure: I cannot stop going back.
The store is split in half. One side consisting of groceries, at home appliances and more everyday personal items. On the other side, there is a variety of stores and restaurants, including live music. My first day, I explored the seafood and dried goods section, and migrated to the "Sno Mo," and tried a delicious Mocha Boba Tea, and shaved ice. My next visits consisted of exploring a new opened Kpop Merchandise shop, and trying Kimchi Gimbap. The Korean street food market was a bit disappointing, but I still think it's worth trying. I explored through the beauty and skin care area, and then relaxed to the live music in the food court.
Overall, I cannot wait to go back for a sixth time. There is something new for me to see and try every trip. I plan on trying to Korean Barbeque next time, and may invest in some of the skin care. I encourage everyone to go out and explore other cultures and see what's in store. The experience may surprise you.
About the Writer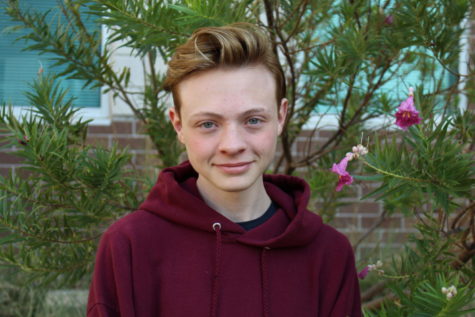 Drake Kidd, Calendar Czar
Drake Kidd is a current Senior at Glenn High School and has been a student and avid journalist for the past three years and is moving ahead in his fourth...