Best love stories written
Valentine's Day is all about being with the one you love, for some that may just be a good book. However making the choice of which book can be difficult. As well as the question of if you want a classic or something new. On this list we have five good books to give you an idea of what to spend your day with.
The Notebook by Nicholas Sparks
An all time classic, "The Notebook" follows the story of a rich young girl, Allie, and a South Carolina mill worker, Noah. Two young lovers with the stereotypical disapproving parents. When Noah leaves for World War 2 their ephemeral love affair comes to an end. In the time Noah was away Allie becomes involved with another man, but when Noah returns right before her marriage things become estranged as they realize their feelings for eachother are still crystal clear.
The Fault in Our Stars by John Green
A globally popular story starring two young teens suffering of terminal illnesses, this book may leave you in tears. A heartwarming love story about how you can find love in the most dire of places. Follow Hazel and Augustus as they live their lives to the fullest till the end.
To All the Boys I've Loved Before by Jenny Han
Lara-Jean Song is a hopeless romantic by nature, even without ever experiencing being in a proper relationship. She keeps all of the old love letters she wrote addressed to boys she loved in a box, of course never to be mailed off. However someday the letters somehow get sent off and she must deal with the repercussions
Eleanor & Park by Rainbow Rowell
Eleanor and Park are two teens forced to sit together on a school bus taking place in Omaha, Nebraska during the 1980s. The two have many differences and simply don't get along. Eleanor is a full figured curly red haired girl and Park is a scrawny half-Korean kid. Despite their differences they gradually connect through comic books and mixtapes of 80's music, growing closer and closer.
Everything, Everything by Nicola Yoon
The book begins with smart, imaginated Maddy, an 18-year old unable to leave her sealed airtight home because of her illness. Her neighbor Olly won't let that stop them from being together. Even though it's only through gazes and texts, they form a deep bond that causes them to risk losing everything to be together.
Matched by Ally Condie
In a society where the government controls every aspect of your life down to the one you spend it with, Cassia has waited all her life for the moment she meets her future. Excitement flashes over her as she sees her best friend is her chosen suitor. However something that has never happened before comes to light, she has two suitors, another face appears on the matchmaking screen.
Leave a Comment
About the Contributor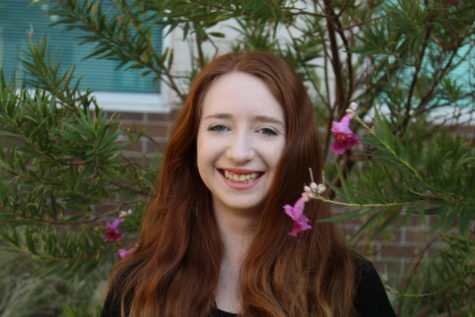 Layla Smith, Staff Reporter
Layla Smith, senior age 18. Layla has taken Tae kwon do, Han mu do, and Jiu jitsu in her early life. She has earned up to the rank of black belt first...