Non-production theatre class preforms for elementary schools
Theater director Melody Morton's second period class is preparing to perform "The Lion, The Witch, and The Wardrobe" in late February.
This is the first play for a non-production theater class. The class will perform for two days at Camacho Elementary and Baghdad Elementary for all grade levels
"I think the kids are really going to like the play," junior David Gillette said. "It's about four kids who come to a land that no human has ever been on. The which is afraid because the prophecy is that she'll be killed once they come."
The cast has been working on choreographed scenes during the class period to best entertain the children.
"My favorite part is the fighting scene," Gillette said. "We had to choreograph them. It's fun learning how to do the moves and learning where to go."
While the cast performs well with a script, they are having a hard time memorizing lines.
"Line memorization could be going better," junior Olivia Langdon said. "It's hard to get so many people to memorize their lines, but we're making it work."
Even though putting together a production takes a lot of time and effort, the cast still has fun working on it.
I love [working on the play]," Langdon said. "I love getting to work with my friends. We want ]the play] to spark the kids interest in theatre. The play's really coming together."
About the Writer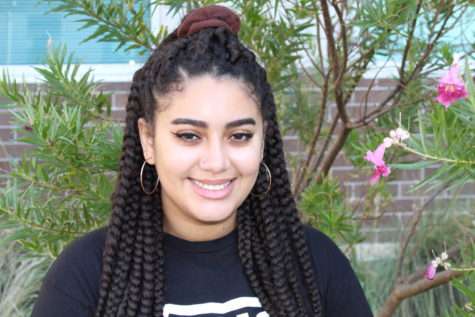 Heavenlee Walker, Editor-in-Chief
Heavenlee Walker is a senior and journalist at Glenn High School. Growing up around multiple loving family members and close friends, relationships are...