Annual Christmas parade, tree lighting
Leander's annual Christmas Parade and Tree Lighting took place on Dec. 9 and stretched from Brushy Street all the way to Leander Middle School
The Parade had a variety of beautifully crafted floats and vendors. The Vendors were that of a wide variety from homemade jewelry and magnificent artwork to guitar lessons and ice-skating.
The floats were diversly crafted and there were a wide assortment of the festive floats— including a float promoting our new musical; Little Shop of Horrors. To top off the fun, the town Christmas tree was lit at 6 p.m., engulfing the area in festive light.
"My favorite part of the parade was seeing the floats go by," sophomore Seth Lambert said. "They were so different and special to each different organization it was a nice way to get into the Christmas spirit."
People gathered in a crowd to sing Carols as the fire pit was lit. Soon after the fire pit there was the tree lighting as the parade started to come to an end.
"I think the float was a huge success," junior Chelsea Beard said. "I think we did a good job of promoting our musical and the kids looked really excited when we went by."
Leave a Comment
About the Writer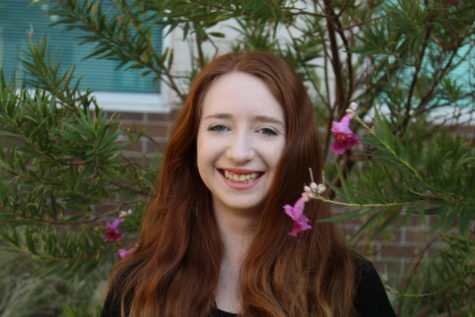 Layla Smith, Staff Reporter
Layla Smith, senior age 18. Layla has taken Tae kwon do, Han mu do, and Jiu jitsu in her early life. She has earned up to the rank of black belt first...