ASVAB, prepare for SAT, ACT
Juniors can sign up to take the SAT on March 7 and the ACT on Feb. 27. Both Sophomores and Juniors took the ASVAB test on Nov. 14 in the lecture hall.
ASVAB is a career exploration test as well as a test students who are joining the military must take. The SAT/ACT are college entrance exams that can be taken in your junior and senior year. The price for the SAT is $63 and the ACT is $64.
"The SAT and the ACT are just a tad bit different," College and Career Transition Coordinator Jennifer Sabrsula said. "Typically I'll tell students if you take both of them you'll probably do better on one than the other. Most colleges take one or the other if not both. When you apply it'll tell you which one they do take."
Students can prepare for the SAT by taking prep classes outside of school, reading an SAT/ACT book available in the College and Career center or the MAC, or by using free resources online.
"I wanted to prepare for college, and I think I'll do pretty well," junior Emily Marshall said. "I've been using Khan Academy just whenever I have free time."
The ASVAB test asked questions in order to help find a student's strengths. It also gives them a list of careers they could pursue based on said strengths.
"If you don't know what you want to do it can help you sort of have an idea," junior Kaitlin Mitchell said. "I think I'll fall under anything medical, because I really want to do something in the medical field. If I don't fall under medical, I feel like I'd have an open mind about whatever I get."
All three of these tests have the potential to help students with college and future careers after high school.
"I feel nervous about the SAT," junior Tiffany Barbosa said. "I'm taking it so I can get into a good college. I have to go to a university. A lot of people don't test well, but the SAT is a realistic test (for colleges to look at)."
About the Writer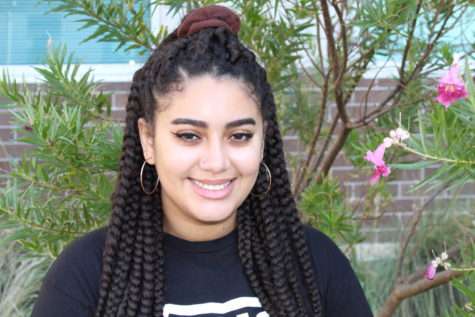 Heavenlee Walker, Editor-in-Chief
Heavenlee Walker is a senior and journalist at Glenn High School. Growing up around multiple loving family members and close friends, relationships are...