"Heaven Upside Down:" Manson stays true to himself
Marilyn Manson has just released his tenth studio album "Heaven Upside Down" as of October 6. This album is strongly reminiscent of Manson's earlier albums such as "Antichrist Superstar" and "Mechanical Animals".
It's nice to see that Manson, unlike some musicians, didn't get swallowed by fame and has stayed true to his original style. He's still the same artist who surprised the world at the 1997 VMA's with his unique never seen before Shock Rock style.
People have always hated on Marilyn Manson because they are afraid of how different he is and his controversial music. Especially with the new music videos release from this album the controversy around his music is as strong as ever with depictions in his videos of decapitating our president it's understandable. Manson shares his views on the world today. He talks about our president, religion, and love on this album.
Manson has a way of staying true to himself that just makes his music all the more powerful. He stands his ground in Heaven Upside Down and you can feel it in the music. His newest album stays true to his style and has strong points that make you think about society and how wrong it is. Rather than his prior albums this one is focused on the events going on right now. It is heavily influenced by the quick changes our society has gone through since his original debut.
Leave a Comment
About the Contributor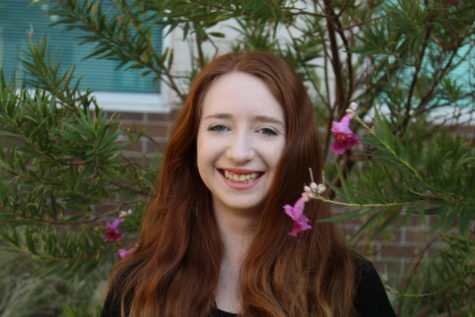 Layla Smith, Staff Reporter
Layla Smith, senior age 18. Layla has taken Tae kwon do, Han mu do, and Jiu jitsu in her early life. She has earned up to the rank of black belt first...