Police teach at NHS trunk or treat
On October 31, National Honors Society participated in a Trunk or Treat event sponsored by the Leander Police Department in a Kohl's parking lot.
The Police Department used different fun activities to teach the children about dangerous activities that they shouldn't partake in. The Drug Enforcement Administration had a museum that kids could walk through and learn about the dangers of drug use.
"It's a way that we can go out and talk to the community and make contact," senior Officer Jerod Kostecka said. "It's always positive when we can do outreaches like that."

There were donations to Blue Santa, a non-profit organization used to provide families with food and a Christmas gift.
"It's also a way that we can go out and we can talk to the community and make contact," Kostecka said. "We can do fun things like raffles and sponsors at a different level."
Leander's sixth annual Trunk or Treat was a success on Halloween night. Given the opportunity to make learning about safety fun, the Leander Police Department took it in stride.
"I think it's awesome," Kostecka said. "I think it's amazing. We're not responding to something. We're not being reactive, we're being proactive. We're able to get information out that's really life changing."
About the Writer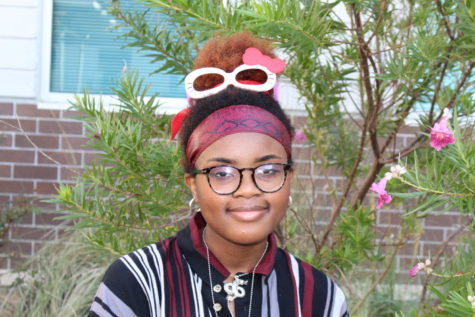 Claribelle Yao, Social Media Manager
Claribelle Yao is a Junior who's been involved in Journalism since her freshman year. Music production and the pursual of the visual arts have always...