"Little Shop of Horrors" Musical Announced
Our school has announced our very first musical— Little Shop of Horrors. The dates for the musical are January 18, 19, and 20. The final round of auditions have just finished and are now being judged.
Little Shop of Horrors is about a chilling night of an eclipse down on skid row where Seymour discovers an odd little plant and decides to take it in. He names the plant Audrey 2 after the girl at work whom he has feelings for. Seymour, Audrey, and Audrey 2 are the main reaching roles which will be a hard choice when it comes to deciding the cast members.
"I chose Little Shop of Horrors because for one it's a small cast," theatre director Melody Morton said. "I love Little Shop of Horrors, but at my last school the community wouldn't let us do it because it was too much blood. I personally didn't think it was that bad but they were very conservative so I wanted to do it but I wasn't allowed to. Here we have the perfect size Auditorium for doing a musical that size."
Students who wanted to be a part of this musical had to audition by doing a two part audition. The first part was sending videos.
"I actually feel pretty confident about the call back list," Morton said. "I don't think any of the students are going to be disappointed that they aren't called back. Everyone who auditioned got a part in the ensemble even if they didn't get a lead role. The people who are going to be chosen for the lead I think everyone's going to be pleased by."
Round two is a video of a group performing a memorized scene from the musical and another video of the person auditioning singing a song from the musical.
"I want us to get to two award nominations," Morton said. "We are competing for the first time against 30 other schools in the area so if we got just two out of the 20 that we can get from there we can build upon that."
Our first musical will hopefully be the first of many to come. It will be the beginning and where we will look back on to remember that it is where we began.
"I think it's the right group and nobody's going to be disappointed." Morton said.
Leave a Comment
About the Contributor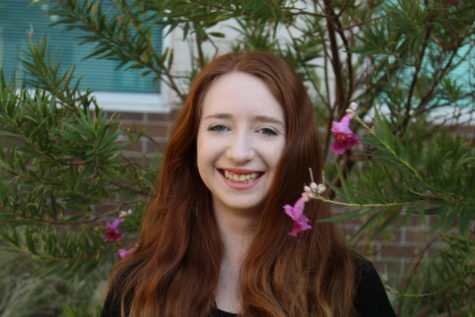 Layla Smith, Staff Reporter
Layla Smith, senior age 18. Layla has taken Tae kwon do, Han mu do, and Jiu jitsu in her early life. She has earned up to the rank of black belt first...