GSA hopes to expand past school club
Sophomore Kaylee Todd and sophomore Logan Parmenter saw an obvious need for change in the inequalities and strain between the LGBTQ and the straight population in today's society. They sought to make this change happen in our very own community.
The duo walked our halls everyday as supporters of the vision of our school. They wanted to make sure the vision was brought to light in every aspect and reached all members of our community. That is why they created GSA or Gay-Straight alliance.
"It is a club where everyone can come together and understand that we are all equal here at school and everywhere else," Parmenter said. "We hope to achieve this by spreading awareness of equality and the idea that there are LGBTQ members here at school."
They don't want the impact on the community to stop here at school. They plan on reaching out to our community ways not imagined by some. The vision of the club is to truly touch lives.
"I am enthusiastic about future community projects," Todd said. "We are hoping we can eventually figure out some field trips to local LGBTQ centers and see firsthand how they are ran."
Anyone is encouraged to join whether you are straight or identify as LGBTQ.
"We are looking for members who are open to the idea of learning more about LGBTQ acceptance or need a place to freely express himself," Parmenter said. "We are looking forward to what promise this year holds and hope to reach out more than ever."
About the Writer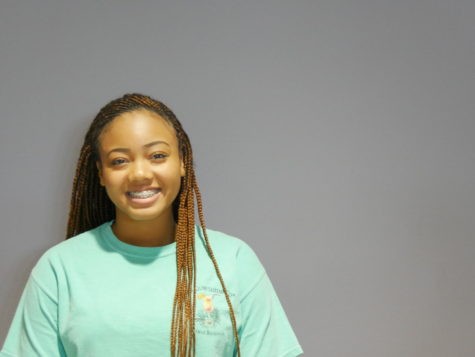 Briana Ramsey, Staff Reporter
Briana Ramsey is a passionate individual who is involved in many extracurricular activities. She is one of the founders for The Great Grizzlies and is...