Class Meeting Reveals Upcoming Junior Events
Big things in store for the Junior class were discussed at the most recent class meeting. Administration covered a number of subjects such as field day events, fundraising, and prom details that have been on our radars.
The meeting was held in the auditorium shortly after PSAT testing. Assistant Principal James Larremore announced to the Junior class that they were to be expecting a prom, but it would come with a catch. The Juniors would have to put effort into making it happen.
"It was basically all of us getting together to discuss some things that we all have been excited about," junior Presley Pargin said. "I think we were all just excited to finally have some assurance that this is actually happening."
New rules were discussed to ensure that Juniors knew the expectations they had to meet to attend prom.
"We mainly talked about new rules going into effect," Pargin said. "Of course it is going to motivate kids to behave more now that prom is up in the air. Kids are trying to stay out of trouble more than ever."
The class was given a few opportunities to fundraise for the prom. They were told that a field day event that our school intends on hosting in the near future would help support the needed funds.
"The field day is basically going to be an improvement of the market event we had last year," junior Emily Jones said. "We're still going to have various on-campus clubs run booths, but this time around, we will have athletic events going on where people can compete. There are going to be several opportunities for us to raise money."
The Grizzly Olympics will be held during the school day. Teams will be made from students' second period classes.
"I am really excited to see how everything turns out," Jones said. "I hope we have a good turn out so we can have an even better turnout for our prom. This is the time where students really need to show their school spirit and contribute."
Students also voted on a theme for the prom at the end of the meeting. The theme will be "Great Gatsby".
"I am excited to see everyone dressed up in their Gatsby themed clothes," Jones said. "We really have to work hard in our fundraising efforts to make sure that this 'dream come true' is a success."
About the Writer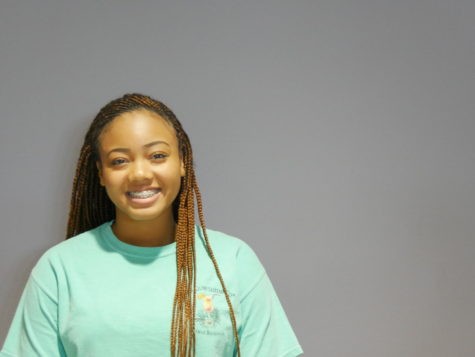 Briana Ramsey, Staff Reporter
Briana Ramsey is a passionate individual who is involved in many extracurricular activities. She is one of the founders for The Great Grizzlies and is...