Hang on for a minute...we're trying to find some more stories you might like.
"I have a pretty normal life, something that makes me special is that I am a lesbian, so that's something special about me. Something else is, as a kid I went to Disney World, Disney World is pretty fun but thing is we were a tad broke so we didn't go for long. Also my family is also kind of weird, there is a lot of us…about 7 or 8 siblings. That's all I got." -Kaylie Coplin, 11
About the Writer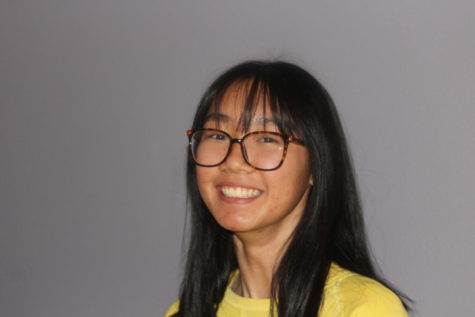 Lizzy Nguyen, Staff Reporter
Junior, Lizzy Nguyen is a first generation Asian American of two Vietnam War refugees. She lived in San Diego, California and also resided in McKinney, Texas for a majority of her life. Lizzy has five cats and loves them dearly. While spending time with her cats, she also spends her free time watching videos of her favorite Korean Pop music groups and doodling when stressed. She loves BTS, Monsta X, and EXO and enjoys listening to their music as well as 80's Classic Rock like Starship, Van Halen and Journey. Lizzy also loves her friends and knows that with them, she can be a better person each and everyday. Her favorite treat to have are Pandan Waffles and fruity Ice Cream Sorbets. She hopes to become a better writer for our Newspaper and be an overall great staff member on our team.